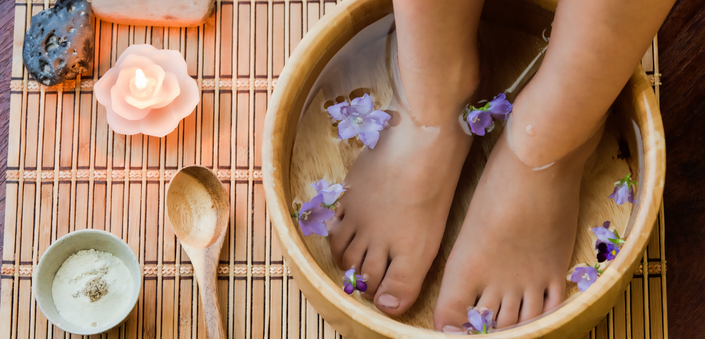 The Natural Detox: 14 Day Clay Detoxification Program
Achieve your best health by Deep Organ Detoxification - Materials Included!
Enroll in Course
Clay Detoxification Program - This is a 14 Day supported program that offers a comprehensive, advanced and personally supported DIY cleansing and detox program.
It is designed to detox, oxygenate, mineralize our bodies and supply us with an abundance of electrolytes and above all, do a deep tissue detox. This course teaches you the science behind the benefits of this program.

START ANY TIME OR JOIN OUR GROUP
Products are included in the cleanse
14 Day Life-changing Program
PROGRAM COMMUNICATIONS and MEDIA:
Program includes:
Educational materials, food guidelines and checklists

On-line course for life

Free Cleanse Overview Detailed eBook
We have one goal, you get the greatest benefit and support for success.
PROGRAM SUPPLEMENTS - Included and Shipped Directly to you:

Sacred Clay - Nutrifying and detoxing clay
Black Beauty- Clay and charcoal to enhance the benefits of the Sacred Clay
Vital Cleanse & Nutrify - This is an advanced alkalizing superfood with sea vegetables, clay and herbs to make sure the body is fully nutrified and brought back into balance

Digestive Bitters - Bitters are a classic kind of remedy to promote digestive juices within the mouth, intestines and the pancreas. This enhances all aspects of digestion, absorption and elimination.
Friendly Flora - These are support soil based organisms probiotics to replenish the microbiome and build our immune system
Mineral Manna - This is an extra focus on rebuilding through targeted mnerals. It is an extremely bioavailable, comprehensive blend of mineral nutrients and earthen ormus properties.
This course combines the best learning elements to create a private but supportive, simple but effective colon cleanse program that will prepare you to make informed decisions for your health in the future. It is:
Convenient: You do this in the comfort and privacy of your own home
Easy: Simply take the supplements and repeat for 6 days
Supportive: Through daily lessons you'll learn what is happening in your body during the detox cleanse and how it will help your long-term health. You'll never feel alone - we will always be available to answer your questions
Educational: Learn the advanced benefits of cleansing and detoxing for long-term health and optimal immune function
Community Oriented: We do this by group to help support each other
Lifestyle Tips: Learn about supporting foods like aloe vera and fermented foods
Long Term Benefits: Put all the best elements together to have the best, simplest, most private and effective colon cleanse program ever as well as educational information to help making informed decisions going forward
Money Saving: Since it is done from the convenience of your home and you supply the food and everything is included in the one price, this is a great option for affordable and effective self-care.
SPECIAL NOTE ON THE THERAPEUTIC BENEFITS OF CLAY
Remineralize the body (minerals are the building blocks of hormones, enzymes and all other metabolic processes)
Alkalize the body (provides the carbon, hydrogen and oxygen necessary for the pancreas and salivary processes to build alkalizing carbonate – HCO3)
Improve digestion (provides the stomach and pancreas with the minerals necessary to build HCL and pancreatic enzymes) Consume at least some Clay Water 20 minutes prior to a meal for best results
Increase energy levels (nourishes the adrenal glands and other hormone producing glands with elements necessary to build fatty acid hormones like adrenaline and cortisol). Fatty acid hormones are constructed of various ratios of COH (carbon, oxygen and hydrogen)
Increase endurance during both hard labor and office work (both the brain and the muscles require mineral electrolytes to function properly)
Binds to toxic metals, viruses and bacteria
PROGRAM SUPPORT - WE ARE HERE FOR YOU!
This is a special program and we personally support you and keep in touch. We want to make sure we answer your questions and support you fully and also embrace a private or community based environment. Here is what we do.
Pre-cleanse - Check-in kick off session if you have questions about the shopping or if you received the materials - This i Thursday, 2 days before beginning.
Day 1 - 30 Minutes one-on-one discussion to review the results and make adjustments if necessary
Day 2 - 30 Minutes one-on-one discussion to review the results and make adjustments if necessary
Day 7 - 30 Minutes one-on-one discussion to review the results and make adjustments if necessary
Day 14 - 30 Minutes one-on-one discussion to review the results and make adjustments if necessary
Course: Comments on all content is available and will be promptly responded to
Personal: Ability to send questions by eMail daily - [email protected]
Take your first step towards optimal health


Reduce pain

Prevent Disease

Deeply cleanse the organs

Eliminate constipation or sluggish digestion


Eliminate toxins

Support weight management

Improve digestion, absorption and elimination

Increase energy

Get your questions answered about cleansing, health and nutrition

Get support throughout the cleanse - you are not alone
Your Instructor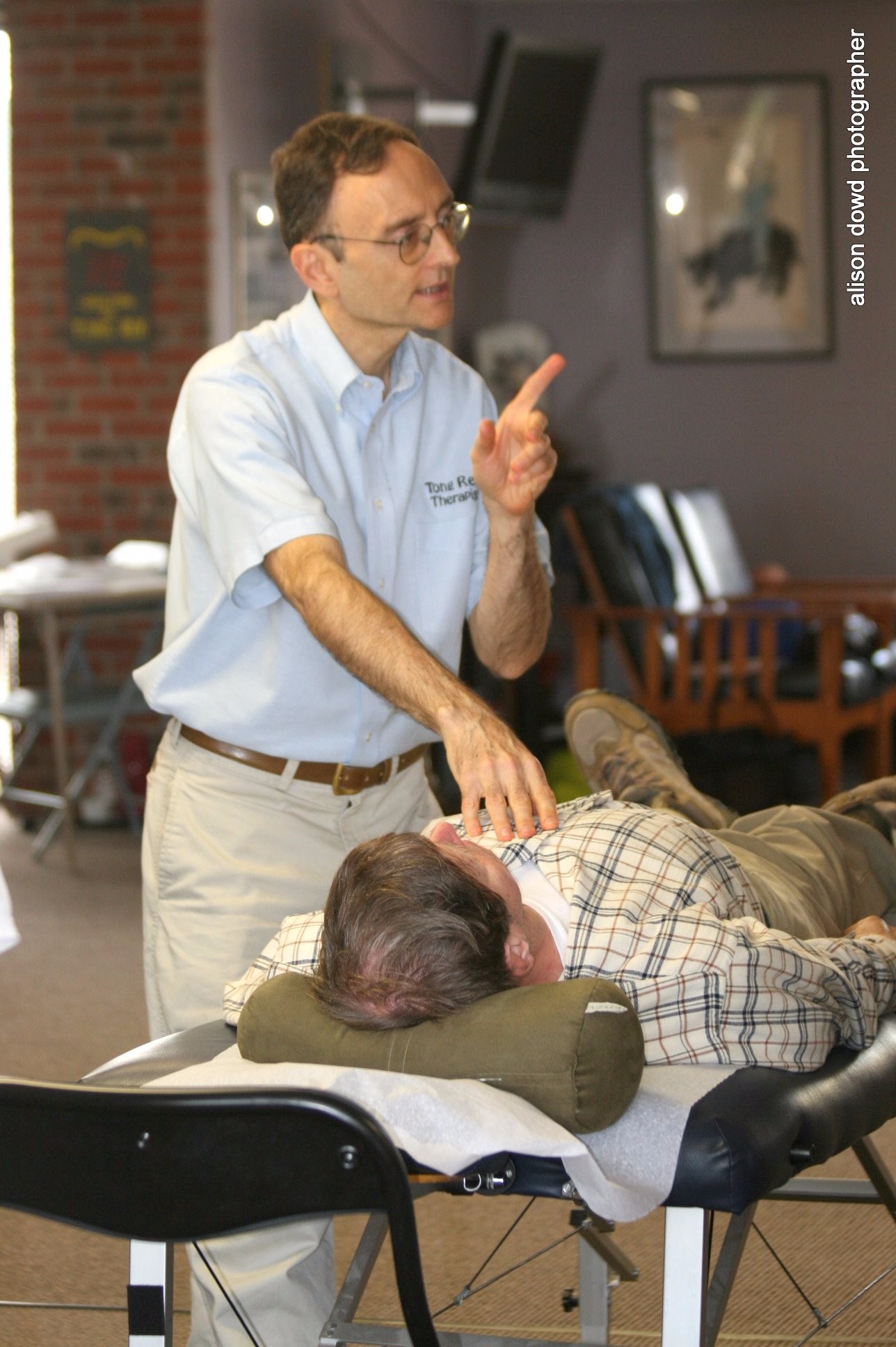 Joseph Lucier AOBTA, international trainer and practitioner, founded Anusara Academy for the purpose of spreading nutrition programs, cleansing opportunities and the Tam Healing System, throughout the world.
He has taught in clinics all over the world including the 5 Branches Acupuncture College, San Jose CA, Hyannis Massage School, MA and Esofos Healing Center, Athens Greece.

Nutrition Coach: Plant Based Nutrition

Cleansing Coach: Immune Boosting and Detoxification Clay Cleanse

Medical Massage Therapist: Tui Na - 21 years Practice - LMT AOBTA - AnusaraWellness.com
Heat and Light Therapies: Infrared, Hyperthermia, PEMF, Magnet Pain Therapy
Distance Healing: Tong Ren Practitioner with Worldwide clients

Chinese Translator

Software Engineer

8-Time Author: (NEW) The Anusara Path to Wellness;Tam Healing System Illustrated Anatomy (English and Italian) – Point Location and Healing Strategies; Understanding the Nature of Cancer; Tam Healing System and Depression, Avocado Joy; Bioelectricity - The Forgotten Paradigm; Disease Prevention with Plant Based Nutrition; The Dairy Contrarian
Founder/Director: Anusara Path to Wellness: Learn.AnusaraWellness.com - Tong Ren Academy: TongRenAcademy.com, Tong Ren Healer: TongRenHealer.com
OPTIMIZE YOUR HEALTH!
This is a 14 Day supported program that offers a comprehensive, advanced and DIY detox cleanse. It is designed to detox the body in order to optimize your immune function, organ function, improve digestion and teach you about some nutrition basics that will help you maintain a healthy lifestyle into the future, too.
HOW IT WORKS
This 14 day program is hosted live each week.
The actual cleanse is 14 days in duration with day fourteen to also get the benefits and reflect on the result. During the cleansing period you will be learning about the benefits of the program and nutrition and how to get the best results from your cleanse (you will do this via the online course that is included with the cost of the cleanse program).
The cleanse can be done individually and is guided through the process to get the best benefits, while being supported along the way.
Sometimes the cleanse is done by group or even couples and you will also be connecting with other people in your group so you can feel comfortable sharing your experiences. There is power in community, and support is a key process of this program's success. Don't be afraid to tap into that!
Frequently Asked Questions
When does the course start and finish?
Right now we are doing this by scheduled groups once a month, the third Friday of the month. Contact us for the next group cleanse dates. The course is day by day with our guidance and support. NEXT GROUP CLEANSE: Registration Deadline: August 5, 2020 Cleanse Dates August 15, 2020 - Day 1 - Saturday August 16, 2020 - Day 2 - Sunday August 17, 2020 - Day 3 - Monday August 18, 2020 - Day 4 - Tuesday August 19, 2020 - Day 5 - Wednesday August 20, 2020 - Day 6 - Thursday August 21, 2020 - Day 7 - Friday
How long do I have access to the course?
How does lifetime access sound? After enrolling, you have unlimited access to this course for as long as you like - across any and all devices you own.
Since I need products to do the cleanse on Saturday, how early do I need to register?
Registration ideally is 10 days before your Saturday for Shipping of the products. Example: If you are starting on Saturday the 15th of a month, registration should be around the 5th.​ Example: Whenever you sign up, you will start probably a week from the Saturday of the current week you are in. Either way, we will make it work for you and possibly even accelerate the timeline depending on your location or personal need.
Is taking this much magnesium in the oxy powder able to disrupt the other electrolytes like potassium or calcium?
We have not seen this because Magnesium oxide is not absorbed well by the body - most of it acts on and stays in the intestinal tract.
It can be taken daily in small doses long term even 1-3 capsules?
We [Global Healing Center] have had a few customers with severe bowel issues report taking 10-20 capsules per day without any long term consequences (although we do not recommend this long term).
is there a good low maintenance dose long term to get oxygen especially for cancer patients?
Oxygen delivery and bowel maintenance would be 2-3 capsules daily.
What should I expect when I take Oxy-Powder?
Oxy-Powder can help you experience more frequent, softer, and smoother bowel movements. As your intestinal tract cleanses itself, your bowel movement will be lighter and the frequency of your bowel movements will usually begin to diminish.
Can I use Oxy-Powder if I am taking medications or other supplements?
It's important to check with your healthcare professional before taking any supplement. We have not received reports of contraindications when taking Oxy-Powder with over the counter products or prescriptions as long as the Oxy-Powder is taken six hours before or after.
Feel free to contact us if you have any questions.
Joseph Lucier AOBTA
phone or text: 617-276-5603